OUR STUDENTS SUCCEED HERE
Eli Whitney Technical High School is located in Hamden, Connecticut. We have almost 600 students from eight towns and enroll grades 9-12 and also offer adult education.
Our 11 technology programs cover careers ranging from graphics and cosmetology to automotive and manufacturing. Our academic program is competitive and comprehensive. Students must take core courses, but also have the opportunity to add electives to fulfill their credit requirements. Starting in their junior year, students also have the ability to take advantage of our Work-based Learning program, where they can earn credit while working during the school day in their trade.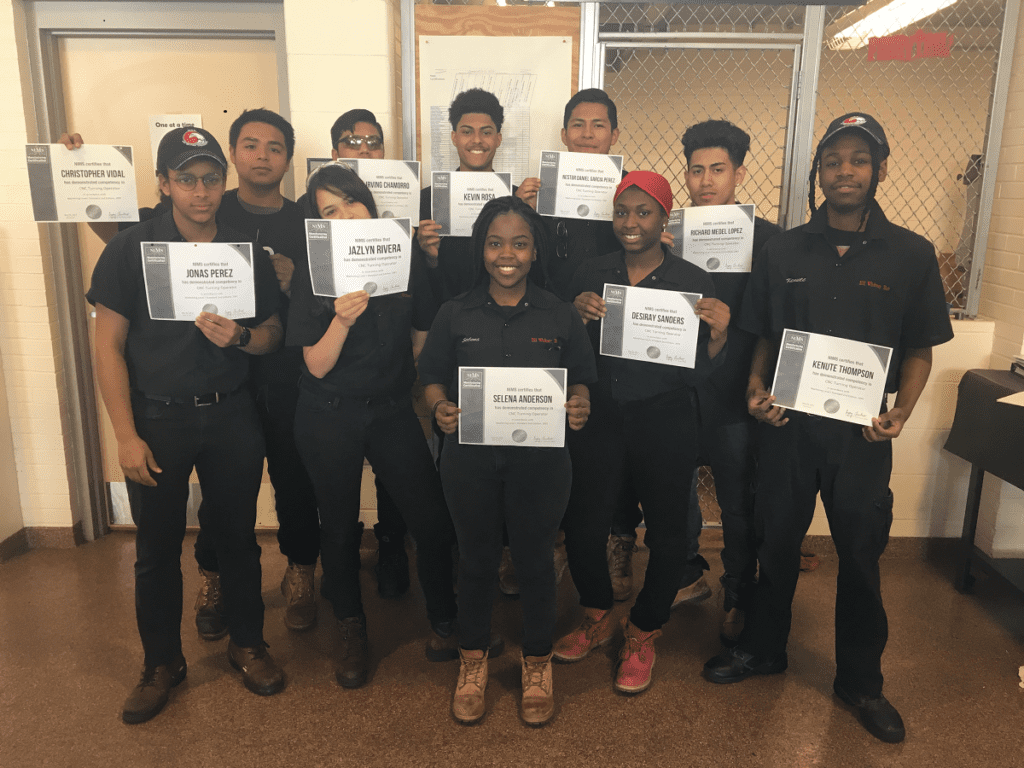 DOWNLOAD INFORMATION