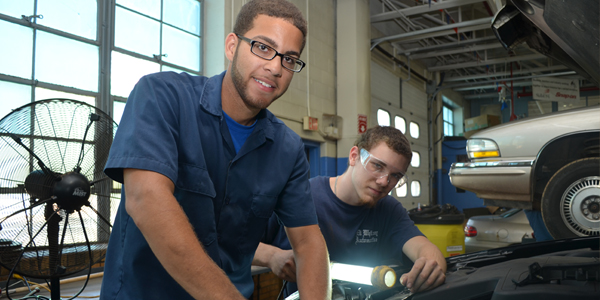 Students have the opportunity through various programs to earn college credit leading to a post-secondary certificate, associate and/or baccalaureate degree. Students are eligible for 3 to 14 credits depending on the program and institution. See below for examples of post-secondary options at Whitney Tech.
Culinary Institute of America
Culinary Arts
Gateway Community College
Automotive Technology
Culinary Arts
Mechanical Design
Precision Machining
Partnership program
Lincoln Technical Institute
Automotive Technology
Electrical
Lincoln Culinary Technical Institute
Culinary
New England Institute of Technology
Automotive Technology
Carpentry
Electrical
Health Technology
Mechanical Design and Engineering Technology
Plumbing and Heating
University of Connecticut
Intro to Writing
Seminar in Academic Writing
U.S. History since 1877
Charter Oak College
Health Technology
Contact the counseling department to determine your eligibility and course options.